Social events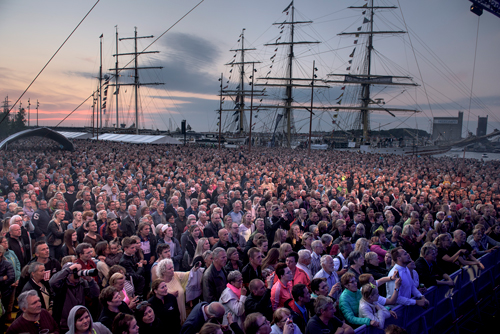 Social events
In keeping with the tradition of the World Firefighters Games, Aalborg will make an extra effort to plan an exciting social and cultural programme for all participants, which will enable you to come together and socialize with fellow firefighters from other parts of the world.
Take part in:
Opening Ceremony - Open to all and free
Welcoming Banquet - Ticketed with charge
Next Host Night - Ticketed but no charge
Closing Ceremony - Ticketed but no charge
Welcoming Banquet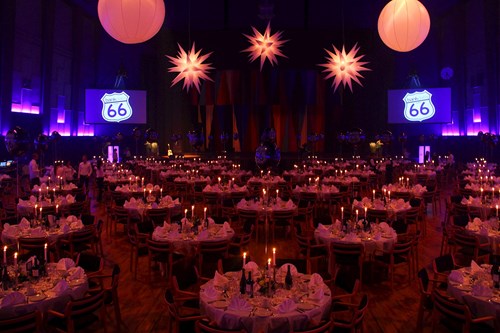 The welcoming banquet will be held at Aalborg Congress & Culture Centre.
Aalborg Congress & Culture Centre is a multicentre for music, theatre, fairs, exhibits, meetings and large conferences. The centre is one of Scandinavia's largest providers of cultural and leisure events with over 100 annual theatre and music performances, featuring both national and international stars.
Aalborg Congress & Culture Centre contains all the space and facilities needed to cater for many people. The center's 7,000 m2 include two large halls, Aalborghallen and Europahallen, foyer and first floor, which provide plenty of opportunity for a spectacular welcoming banquet.
Restaurant Mest handles all catering in house and have continuously given guests a culinary experience in connection with cultural events, congresses, fairs and meetings.
Welcoming Banquet is a ticketed event.
Participation will cost US dollars 100 per person and includes a three-course dinner inspired by Danish summer with local produce, free bar for the duration of the event (beer/wine/water/soft drinks) and of course entertainment throughout the evening.
Purchase your ticket when registering for the event.
Games Village
Games Village will be established at the harbour front and near many of the sports activities. Games Village will buzz with activities throughout The World Firefighters Games 2024. This will include entertainment every day with different types of music and opportunities to buy food and drinks.
Concerts will be free of charge and will also be open to participation from the citizens of Aalborg.
Next Host Night
This is an evening where the host city of The World Firefighters Games 2026 is presented, and the next host invites the participants to an evening of food and entertainment from the host nation.
The event is held in Games Village.
Opening and closing ceremonies
More information will follow.